Frisky Friday 2021 drop and updates
It has been quite an eventful year since last Frisky Friday. We grew as a team as well as a company, with new products, new problems and new insights.
But today is by far the biggest change this year. So let's get into it. :3
Frisky Friday inventory drop
Calling this drop large would be an understatement. We have ~1.500 Premades and Flops ready for you! Customs and merchandize has a 10% sale, Premades have a 20% sale and Flops a 30% sale. The discounts will be applied in checkout.
New website
Our webshop shines in a new light and comes with new additions. Mobile usage is more responsive now, accounts can be registered that show your purchases and general performance has been greatly improved. There are more additions to the website we are working on but for now we are happy with the new look. But feel free to let us know if you stumble over any issue!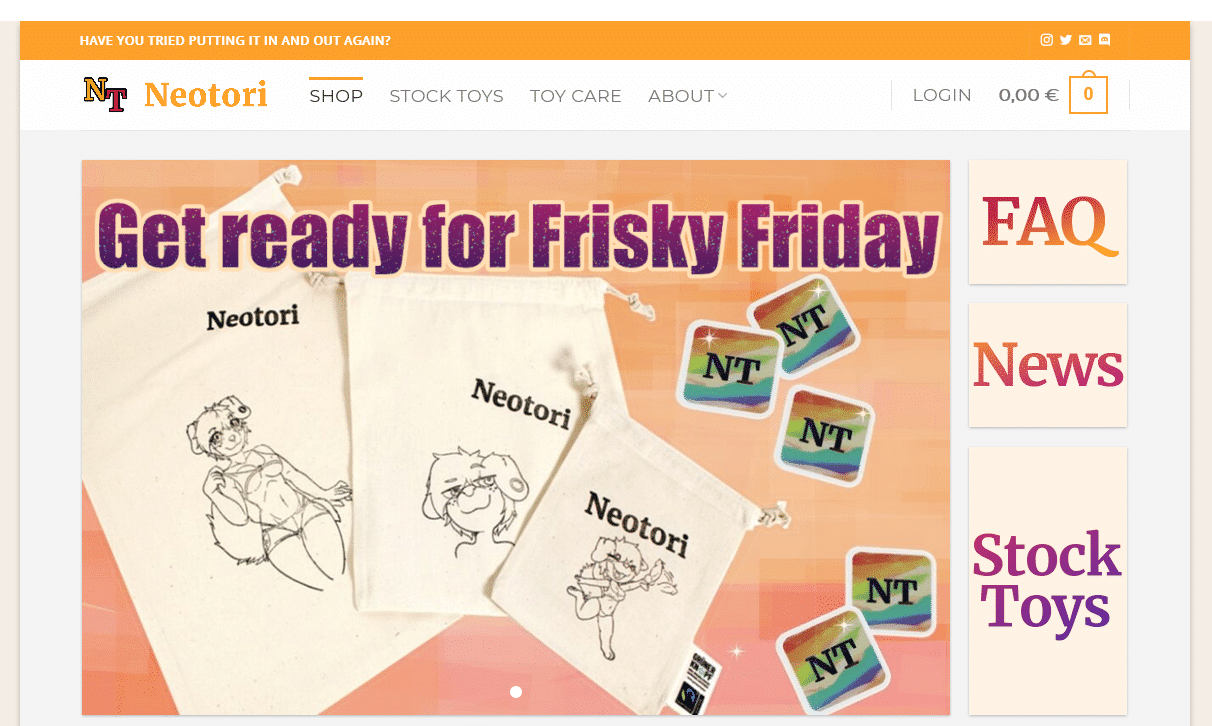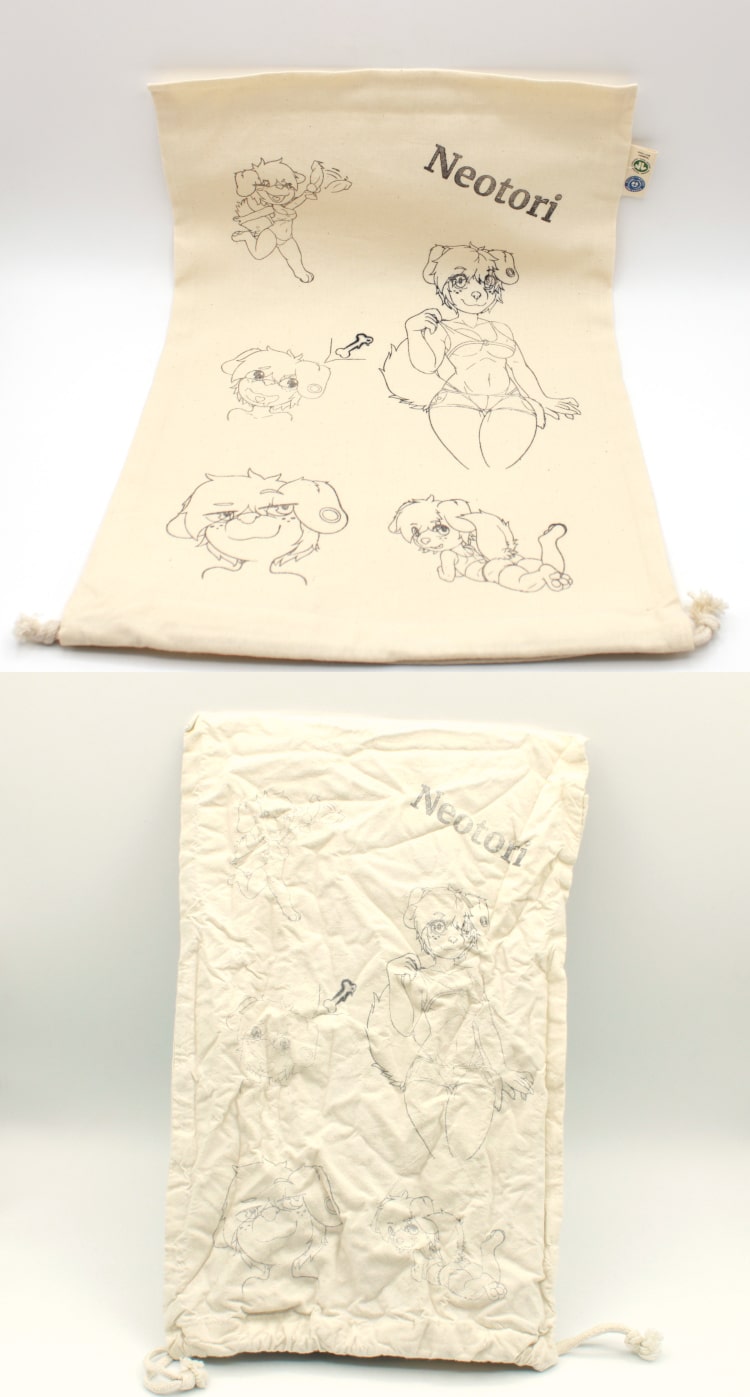 Complementary cotton bags
Starting Frisky Friday every toy will be shipped in a complementary cotton bag of the right size free of charge! And if you need more you simply can order them, even with the option to select the designs!
The bags are 100% fairtrade untreated cotton (GOTS certified), can be washed in the washing machine and have a variety of designs on them.
The designs are limited to Lina for now, but we will add more characters over time. The stamps are selfmade, so they take some time to create. The ink survives the washing machine, the bag itself shrinks depending on the temperature.
This picture shows the bag before and after washing them at 80°C on an eleven hour program, which was the most extreme program we could use to torture the bag. After that we machine dried them for four hours. As you can see the print lost a bit of its clarity and the bag shrunk. The color of the bag itself also washed out a little.
There also is a "Go Crazy" option when ordering bags. We will use multiple designs on one bag, try out new ones not available yet or just experiment with weird patterns. In case you feel lucky!
Holographic stickers
Another free gimmick are these holographic stickers. They will be included with every toy as well!
Nothing really big, but we wanted to experiment with more design options for stickers and ordered these before really having a reason. So those are gifts now. :3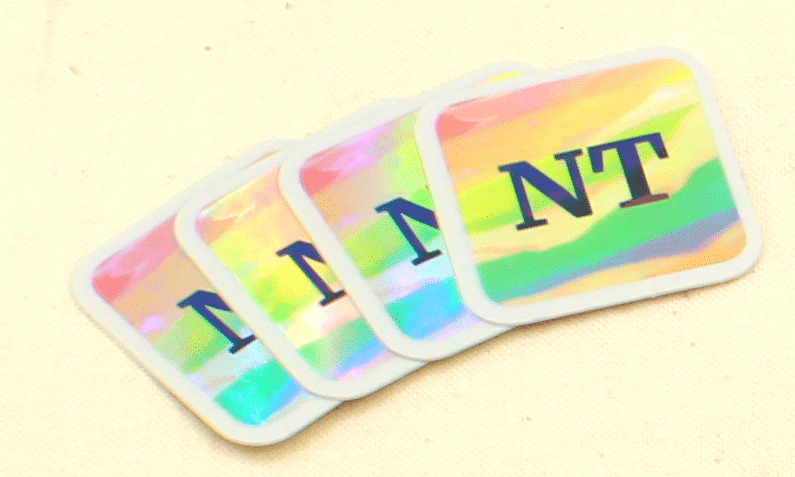 Neotori Laboratories – Our Discord server
Join the community and feel right at home! Get insights into upcoming projects, make suggestions for additions or improvements, share your toy collection and most importantly have a great time with us.
Clicky thing for Discord -> >>Join the Neotori Laboratories<<